A coal shortage in India has caused sponge iron makers to scour the globe for supplies to keep their mills going, adding to inflationary pressures as they rely on more expensive imports.
According to Managing Director V.R. Sharma, Jindal Steel & Power Ltd., which is running its sponge iron facilities at 40% capacity due to a lack of fossil fuel, has received orders for 150,000 tonnes of thermal coal each from South Africa and Mozambique for May and June. He claims that's the most it's ever imported in a month.
India is in the midst of an energy crisis that threatens to stifle production in the world's largest sponge iron sector. As state-run behemoth Coal India Ltd. diverts the majority of its output to power plants to keep the lights on despite growing blackouts, industries are running short of fossil fuel. The issue has worsened as worldwide coal prices have risen due to scarcity, adding to the country's continuous inflationary pressures.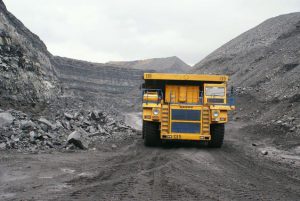 Sponge iron manufacturers in Chhattisgarh, a hub for iron ore and steel production, are operating at roughly 60% of normal levels, according to the Chhattisgarh Sponge Iron Manufacturers Association.
According to the Sponge Iron Manufacturers Association, India's sponge iron industry could transport 35 million tonnes of coal this fiscal year, up 30% from the previous year. Sponge iron is a steel-making raw material made by burning iron ore at high temperatures with carbon (coal or gas).
Because "they know that India will have to import a lot of coal because of the energy crisis," says Deependra Kashiva, executive director of the sponge iron group, South African and Australian traders have been inundating the industry group with questions about the quality and prices of coal that mills require.
According to government figures, India's steel exports increased by 25% to 13.5 million tonnes in the fiscal year ending in March.
(Visited 4 times, 1 visits today)