In early Asian trade on Wednesday, oil prices jumped more than $1 a barrel on optimism of a revival in demand in China as the country gradually eases some of its harsh COVID-19 containment restrictions.
At 0042 GMT, Brent crude futures were up $1.15, or 1.0 percent, at $113.08 a barrel, while West Texas Intermediate (WTI) crude futures were up $1.62, or 1.4 percent, at $114.02 a barrel, recouping some losses after oil prices plummeted by about 2% the previous day.
On Tuesday, Shanghai reached a long-awaited milestone of three days with no new COVID-19 cases outside quarantine zones, and on Monday, it laid out plans to terminate a more than six-week-long lockdown.
According to market sources quoting American Petroleum Institute numbers released on Tuesday, crude and gasoline stockpiles in the United States dropped last week. On Wednesday, the US government will release data. [API/S] [EIA/S]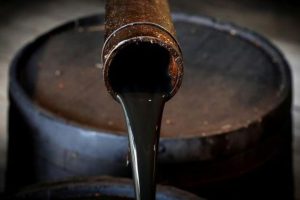 In April, Russia's output plummeted by about 9%, and the country, which is a member of the OPEC+ group of oil-producing nations, produced significantly less oil than was required under a pact to alleviate record output limits established during the worst of the coronavirus outbreak in 2020.
However, prices are still under pressure as a result of news that the US is enabling Chevron Corp to negotiate oil licenses with Venezuela's national producer, temporarily removing a US restriction on such talks, according to analysts at ANZ Research.
The European Union's inability on Monday to persuade Hungary to rescind its veto on a potential Russian oil embargo weighed on the market even further. However, some diplomats now see a May 30-31 summit as the best chance for a phased ban agreement.
In the United States, Federal Reserve Chairman Jerome Powell indicated on Tuesday that the central bank would raise interest rates as high as necessary to combat rising inflation, which he claimed was threatening the economy's foundation.
(Visited 11 times, 1 visits today)